The Young People Health & Wellbeing Fund
The latest figures from the Mental Health Foundation show something startling. The number one cause of death in young people aged 20 to 34 in the UK is suicide. These unsettling figures tell us that more must be done to prevent young people from reaching the point of taking their own lives.
When the Hurst family lost Molly in 2017, through their grief they realised that they needed to take action and ensure more help is available for young people to support their mental health and wellbeing.
This is why the Hurst family worked with South Yorkshire's Community Foundation on The Young People's Health and Wellbeing Fund. It will award grant funding to community organisations and charities supporting young people's mental health. An example of that is here on how a young person transformed her life after mental health issues, with support from a local group, to going on to studying at University to become a counsellor
The fund will also enable anyone affected by suicide or who wants to make a difference to get involved. Through JustGiving.com anyone can donate to or fundraise for the fund programme.
---
In memory of Molly
By Linda Hurst
On the 1st May 2017, we lost our amazing daughter Molly to suicide. The reason for us setting up this charitable fund in conjunction with South Yorkshire's Community Foundation is that if we can prevent anyone from experiencing this loss, we will have achieved our purpose.
The charity will be known as the Young People's Health and Wellbeing Fund and will allow a group or organisation to apply for funding from this for projects aimed at helping young people aged 10-26 years. There is so much more about Molly than we can possibly write but we would like to give you an insight into the Molly we loved.
Molly was born on the 23rd May 1994; she was a typical child, cheeky and mischievous. One of her favourite ways to entertain herself was to go into the kitchen cupboards, looking for cereals and emptying the contents on to the kitchen floor and when tall enough emptying the goldfish on the floor as well. She hated wearing clothes, complaining that they made her itch and would regularly take them off so that she could play. From a very early age, she showed what a caring person she was and enjoyed spending time with her family and friends. She met another close friend when she was one years old,  Alistair, and they remained close throughout her life.
She attended Ridgeway primary school and although one of the youngest and smallest in her year, she was always one of the star attractions in the school plays. Drama was something she continued throughout her life. For the first few years of school, there was never any indication of the problems she would encounter in her later life. Her best friend from the start was Etta and they remained best friends until her death. She always seemed to have friends and like most children her age, had fall outs with them as well. It was in her last year at Ridgeway it became apparent that Molly had started struggling because at times she used to say that she felt as though she didn't fit in.
She became a vegetarian at about the age of 9, again showing her caring side as she didn't like the thought of animals being killed, however, this didn't extend to chickens because she thought that it was ok to eat them. She became a strict vegetarian at the age of 13 and never ate or wore any animal products after this.
You could always tell when she was happy because she whistled but when she was sad, neither she nor we could get her out of this situation.  She was very intelligent and although she never mentioned she was depressed, she did start to feel alone, even though her circle of friends had increased. During her time at Eckington, we did see a change in her moods, she was either up or down, there was never any middle ground. This is when we tried to get her help, taking her for counselling sessions. After every session, her response was it didn't work and was a waste of time, they don't listen and cannot help.
Drama was still a major part of her life and her dream was to become an actress. So when leaving Eckington school, she joined Norton College to help her progress in Drama. While she was there she made some more close friends. We heard her sing for the first time in a production of Jack the Ripper, we never knew she had such a good voice. Unfortunately, her ups and downs were getting more severe and no matter how much we and her friends tried to help her, it was never enough. This is when we noticed that she was self-harming and even made a cry for help by taking an overdose. More help was given and we thought she had turned a small corner; she passed her driving test, had a car, started playing the guitar and got accepted at LAMDA in London on a twelve-month foundation course and made more close friends, including Jess who she shared a flat with.
Before leaving for LAMDA, we had one final family holiday which included Molly's older sister Keren, who had moved to Manchester a few years earlier. This is when we became aware of another problem, Molly had lost a considerable amount of weight and had become anorexic.
She eventually got help for this and became a healthy weight again. After finishing LAMDA she wasn't accepted for the full three-year course and this impacted on her self-esteem and confidence. She had a range of jobs whilst trying to get into drama school. After not getting into the Drama schools of her choice for the next 2 years, she became increasingly depressed.
She continually tried to help herself by taking up various activities to improve her low mood. This included joining Abbeydale Tennis club two years ago. She took to tennis and absolutely loved going. No one there knew she had problems because it was where she was happiest. Also due to her membership, she managed to obtain tickets for Wimbledon in 2016. She went with her dad Dave and had one of the best times of her life. In fact, one of our favourite photos of her is one where she is wearing her Wimbledon hat and holding her Wimbledon glass. She would often come home on a Sunday and ask her dad if he wanted to go for a pint.
Another happy memory is a holiday with her to Iceland in 2016, it was a place she had always wanted to go. Despite not seeing any whales or the Northern Lights, she had a fantastic holiday.
She enjoyed spending time with her family and friends. She was a real extrovert and loved nights out with her friends, drinking gin and dancing. Molly was always the life and soul of any party. Anyone who knew her will tell you that a room lit up when she walked in it.
Outwardly, Molly appeared to her work colleagues, friends and on social media, to be a beautiful, energetic, intelligent, happy and creative young woman. She loved nothing more than a DVD sleepover with friends, who would say that it would often end up with no sleep.
However, her inner struggles were concealed from most people. Molly was such a sensitive soul that she found emotional issues difficult and did not recognise her own worth.
In the last few weeks of her life, she appeared to be more optimistic, making plans for the future and talking about applying for Drama schools again. We booked a holiday for her birthday. She had also saved money for a deposit for a house and thanked us for supporting her with this venture. Friends even commented on how upbeat she appeared.
However, on the days leading up to her death, she felt physically unwell and had drastic mood swings. We were not aware at the time that she had stopped her antidepressants and there didn't appear to be any indication of what she was about to do. In hindsight, if we had been allowed to be involved in her care by the teams looking after her, we may have had some idea the extent of what she was feeling.
We were not aware of the full extent of how serious her problems were until we found letters in her bedroom from the mental health teams after she died, stating that she had expressed suicidal thoughts and even acted on them unsuccessfully, several times.
Ironically we were phoned the day after she died, to postpone an appointment she had with the mental health team.
We as parents feel that due to her lack of timely access to adequate services and support, there is a need for local and charitable services to be funded to run alongside mental health services.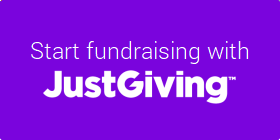 ---