Contact Us
Complete our webform, drop us an email or give us call, we'll give our all to respond during office hours.
If you know who you're looking for from our team, you can find their direct contact details here ...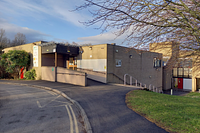 South Yorkshire Community Foundation
The Campus, Pack Horse Lane
High Green
Sheffield
South Yorkshire
Sheffield
UK
Our office opening hours are Monday to Friday, 9am to 5pm.
If travelling by car, you can reach us a short distance from the Thorpe Hesley roundabout, leaving at junction 35. You can get specific directions for your route here.
There are transport links near to the office if you wish to travel by train (followed by a walk to the office from Chapeltown train station) or by bus. Please check with local travelling operators for journey planning and timetable information.
If you'd like to send us a message, please use the form below: