Our Impact
Helping communities comes in different forms including grant distribution and South Yorkshire Community Foundation work together, with local authorities, when local or national emergencies occur
£

146368

Barnsley

£

167960

Doncaster

£

140789

Rotherham

£

479847

Sheffield

£

90174

Outside of South Yorkshire
Utilising creative methods to tell diverse stories
Through funding from our Community Grants last year, Disability Sheffield ran an online creative writing workshop, 'The Magic Pen', hiring two sessional workers to run the project.
The workshop was targeted towards people with learning disabilities and Autism with the aim of providing different ways for people to tell their stories.
Funding increased the organisation's capacity to support the community, allowing the creation of an anthology, sharing the participants' work whilst spoken word evenings were held to celebrate the creativity of people with learning disabilities.
One of the ways was through a poem, which they titled 'A Summer Holiday', capturing the emotions of a holiday away!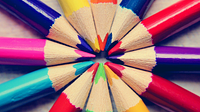 The group is growing, and it is a space where people can come together, make friendships and bond through sharing experiences in a creative way

Sheffield Voices Manager Kathryn Littlewood
Supporting communities through Covid-19
Through the Covid-19 Response Grants and the Response and Recovery Grants, £1.5m grants were awarded to 383 community groups, benefitting 312,481 people across South Yorkshire.
Primarily, this allowed community groups to distribute food packages, to those who may have been elderly, clinically vulnerable and people from ethnic minorities.
Second Generation provided a weekly hot meal service to elders and the vulnerable of Doncaster's Caribbean community during the lockdown.
It provided sixty culturally appropriate meals for the elders each week for a period of eight weeks. They also supplied games, puzzles and exercise equipment for those who requested it.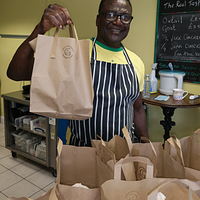 We were contacted to help an elderly gentleman. Regular meals delivered meant he looked forward to receiving it every Friday, and like many others in the community, he wished that it could continue for ever

Second Generation Doncaster
Helping communities through crisis
In November 2019, South Yorkshire Community Foundation launched a Flood Disaster Relief Fund after a month's worth of heavy rainfull caused flooding across the region. Match funding from central Government and National Community Lottery Funding, alongside community donations, reached a staggering £1.4m.
This was distributed to 1,468 households and 14 community groups to help communities begin the difficult process to return to normality.
In the midst of the first Covid-19 lockdown in early 2020 and with staff working from home, they continued to process all applications for flood grants and to pay monies for individuals.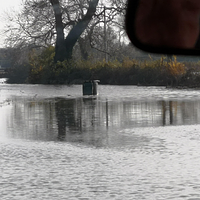 Thank you so much for this, it will greatly help in replacing what has been lost

A grant beneficiary on how funding supported their recovery
In 2007, South Yorkshire Community Foundation actioned a Flood Disaster Relief Fund, with a target to raise £500,000. Donations came locally - and heartwarmingly - from across the country, double the Fund to £1.6m.
This allowed SYCF to make 4,609 payments of £1,250 to 2,343 households across South Yorkshire to help families start repairs to homes including purchasing clothing, bedding and other essential items.
Read in our report how individuals, businesses rallied to help South Yorkshire.
Mum says it will help us to have a great Christmas even though we are not back at home yet. We are going to buy a freezer and fill it with yummy food!

Maisie, aged 12, wrote a thank you letter to SYCF
Making a consistent impact
In 2022, South Yorkshire's Community Foundation:
Gave £1,025,141.82 to support 298 community groups
Supported over 250,000 beneficiaries
Over 40 grant panels held
South Yorkshire Funding Advice Bureau supported 150 groups
A grant of £5,000 allowed Beacon South Yorkshire to cover expenses of staff and volunteers, including childcare and lunch, letting them focus on providing valuable support to carers in Barnsley and Rotherham.
From 2017 to 2019, South Yorkshire's Community Foundation:
Gave £2,316,812 in grant funding
Supporting 620 community groups
Average grant size was £3,036
Over 366,000 beneficaries
Active Rawmarsh in Rotherham were able to create and run a successful volunteering programme providing young people with opportunities to become highly employable, helping the organisation with their weekly activities.
One of the girls that joined the course has gradually opened up and you can see her developing in the right direction

Project Coordinator at Activate Rawmarsh
Get in touch
If you want to find out more about the work delivered by South Yorkshire's Community Foundation through its grant funding and projects then please get in contact with our CEO, Ruth