South Yorkshire's Giving Network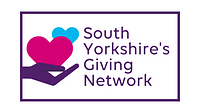 Become A South Yorkshire Giving Networker
Through joining the Giving Network, you will have access to exclusive networking events, forge strong relationships with like-minded supporters and fund numerous community groups within Barnsley, Doncaster, Rotherham, and Sheffield.
As part of the Giving Network, you will directly fund community groups within South Yorkshire though donating to two exclusive funds: the Giving Network Distribution Fund and the Giving Network Endowment Fund. Your involvement will ensure immediate as well as long-term impact to communities across the region.
Join South Yorkshire's Giving Network and be part of a collective of like-minded businesses and individuals wanting to give to their local communities. Help us in our mission to make a more resilient, healthier and better South Yorkshire through giving back to communities across the region.
The Network supports the core running costs of the foundation in addition to directly funding community organisations throughout South Yorkshire through dedicated SYGN funds.
As the largest grant giving charity within South Yorkshire with over 37 years' experience, we are trusted and respected experts in our field. We match the passions and values of donors with projects and initiatives that meet local needs in the communities they work in.
Benefits
As a networker, you can access the following benefits:
Exclusive Networker Events

SYGN Newsletter

Access to the Exclusive LinkedIn Network

Communications Toolkit

Annual or Biannual meetings

Social Investment Support

Access to Philanthropic Network

Employee Volunteering Programme Support

Fund Community Groups through the SYGN Fund

Annual Donor Report

Opportunities to visit funded Community Groups
For more information about becoming a South Yorkshire Giving Networker, please contact Rachael Farrell through the details below.