South Yorkshire's Giving Network Relaunch Event
On Tuesday 3rd October 2023, we officially relaunched our New Philanthropy Network, South Yorkshire's Giving Network (formerly known as SY100). The Network supports the core running costs of the foundation in addition to directly funding community organisations throughout South Yorkshire through dedicated SYGN funds.
SYGN was specifically designed with the needs of our networkers in mind, created to further the philanthropic impact of individuals and business through South Yorkshire through creating new ways of giving.
Not only will SYGN support the core costs of the foundation, but as part of the Giving Network, you will directly fund and visit community groups within South Yorkshire though donating to two exclusive funds: the Giving Network Distribution Fund and the Giving Network Endowment Fund. Your involvement will ensure immediate as well as long-term impact to communities across the region.
The event was hosted at the Portland Works, a fantastic historical venue. The Portland Works is a former cutlery works in the Highfield area of Sheffield in England. Built in 1877, it is now a Grade II* listed building and one of the last remaining working examples of a purpose built metal trades factory. Unfortunately, due to the historic nature of the building, there is no disabled access to the Event space on the second floor.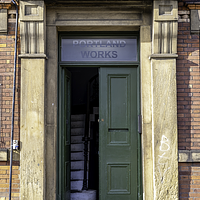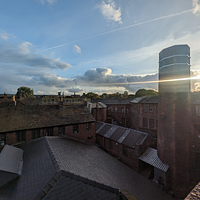 During the event, Faye Mellors, CEO of The Suit Works , also spoke on their organisation and the impact of SYCF funding. In 2022, the organsiation received funding from our 3-year pilot programme, Moving On Up: young people and employment grants. In the first year, alongside attending beneficial monitoring and impact workshops, the organisation reached 120 young individuals, a 28% increase above their target. Thank you for demonstrating the strength of your organisation and the impact of grant giving within South Yorkshire.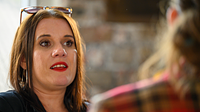 At the event, we also worked with the Locksley Distilling Company to treat our guests to an insightful gin tasting experience. is an alcoholic beverage development company with a focus on the production and retail of distilled spirits, formed by Sheffield born, John Cherry. Locksley launched their first gin Sir Robin of Locksley® at the start of summer 2014, and it is a tip o' the cap to local legend, Robin Hood.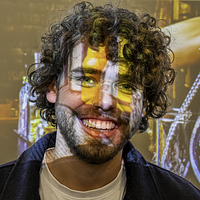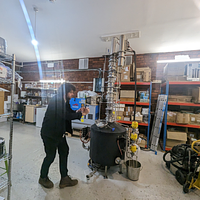 Photography at the event was taken by the fabulous Dearne Valley Camera Club, a community group who offer learning and development for new photographers. The club have successfully run several photography-based well-being events in the local community.